Sharenergy has been involved with well over 100 community energy groups and projects. Below you can see details of a selection of projects  – next to each project you can see tags showing the type of support we have offered in each case.
ACE Hydro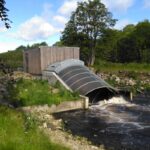 hydro
100 kW
admin development setup share offer
Aberdeen Community Energy was Aberdeen's first community energy scheme, set up in 2015, and they have built, own and operate Donside Hydro, a 100 kW micro hydro scheme. Electricity produced by Donside Hydro is sold to the national grid, and income raised is used to support a range of community and environmental projects in the local area.
Brighton Energy Coop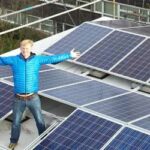 solar PV
2700 kW
accountancy member services
Brighton Energy Co-op is one of the largest community energy organisations in the country, having built scores of solar PV systems on community buildings, educational facilities and business premises across East Sussex and beyond.With the first sites being built in 2012, BEC have built partnerships with the Shoreham Port Authority and University of Brighton and others and continue their mission to bring as much community-owned renewable energy to the South of England as they can. BEC have supported scores of local community initiatives in and around Brighton and Hove, are a vocal supporter of improved energy policies, and remain one of the driving forces for the community energy sector.
Corwen Electricity Co-op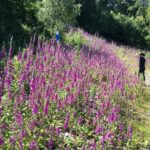 hydro
55 kW
accountancy development funding setup
Corwen Electricity Co-operative's 55kW hydro scheme was commissioned in 2017, reducing Corwen's carbon footprint and raising money for local community projects.
Dingwall Wind Co-operative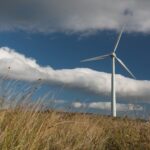 wind
250 kW
accountancy admin development member services setup
Dingwall Wind Co-op own and run a 250kW wind turbine in Ross-shire which was commissioned in 2014. Energy produced by the turbine is sold to the grid, and the co-operative regularly contribute to a community fund that is used to support local community projects.
Egni Co-op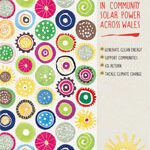 live
Egni Coop have an incredibly ambitious programme of solar installs having pre-registered for the Feed in Tariff on 250 sites across Wales. By pre-registering, they have secured the FiT for another 12 months but the solar has to be installed by March 2020. They are aiming to install 5MW – the biggest rollout of solar power in Welsh history.
GMCR Greater Manchester Community Renewables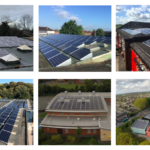 solar PV
300 kW
accountancy admin member services
GMCR have built solar PV systems on schools and community buildings across the Greater Manchester area, with around 300kWp of solar arrays installed across 8 sites. Electricity generated is sold to the national grid and money raised is used to support a range of carbon reduction, energy efficiency and environmental education projects.
Heartland Community Wind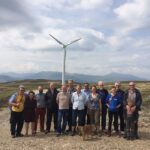 wind
500 kW
admin development member services setup share offer
Heartland Community Wind operate a pair of wind turbines near Aberfeldy, producing 500 kW of power. The Society's community fund supports scholarships for local young people at nearby Perth College.
Ledbury Community Solar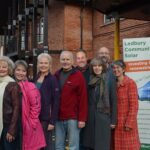 solar PV
90 kW
admin development share offer
Ledbury Community Solar operate a 90kW solar array on the Shaw healthcare building in Ledbury, which was commissioned in 2014.
Pomona Solar

solar PV
250 kW
development member services setup share offer
Pomona Solar Co-op have a 250kW ground-mounted solar PV installation which provides low-cost energy to the premises of four local businesses. Members and Directors of Pomona have supported numerous other social and community initiatives across the Marches region.
Southern Staffordshire Community Energy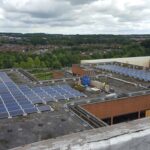 solar PV
260 kW
development member services share offer
After building two solar PV systems on community buildings in Whittington, Southern Staffordshire Community Energy went on to build eight more on the site of the University Hospital of the North Midlands. SSCE work closely with community organisations to support their work to combat fuel poverty across the region, whilst also providing low-cost electricity to the hospital site, a hospice and two village halls. Several of the board members of SSCE also went on to establish another community scheme which built over 300 solar PV systems in Cannock Chase, providing low-cost energy to householders
The Small Wind Co-op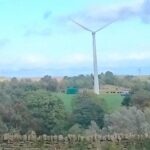 wind
810 kW
admin development funding setup
800kW+ wind, 5 turbines, 3 sites in Scotland, England and Wales
Small Wind Co-op members own wind turbines across Wales, Scotland and England. It is SWC's mission to build the portfolio of turbines in a sustainable way, fulfilling its objective of increasing the amount of community-owned renewable energy capacity at a time when government policy has focussed on offshore wind. Local community groups near all the turbine sites are supported by the Society.
Ynni Teg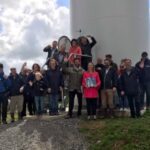 wind
900 kW
admin bond offer development share offer
YnNi Teg built a 900 kW wind turbine in Carmarthenshire in 2017 which generates over 1700MWh per year. This Community Benefit Society supports a number of community initiatives around the Meidrim area.