Board
Sharenergy is governed by a small Board of Directors:
Adam Kennerley
Chair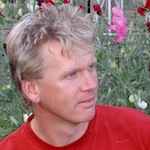 Adam is a founding Director at Sharenergy. He is a social entrepreneur who is currently
Managing Director, Causeway Environmental
Advocacy and Enablement Consultant, Severn Trust
Director at Local United
Development Director, Cwm Harry Land Trust
Adam was previously CEO of Light Foot Enterprises CIC and Solutions Advisor at Greenpeace.
Eithne George
Co-founder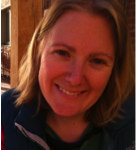 Eithne George is a co-founder of Sharenergy and worked for Sharenergy from founding in 2011 until 2019. Eithne worked in a number of roles for Sharenergy, being heavily involved in project development before taking over the administrative service in 2015. Her previous jobs include:
Energy4All 2009-2011. Employed by Energy4All, the UK's leading developer of community owned wind projects on the Sharenergy project in the rural West Midlands, funded by Advantage West Midlands. This project lead to the founding of Sharenergy.
Sustainable Construction Coordinator, Cambridge City Council 2006-2009. Developed the Council's leading Code for Sustainable Homes Level 5 Policy for North West Cambridge and led local implementation of the Merton Rule policy (10% renewable energy for new developments) for Cambridge
MiniMills Project Officer, BioRegional Development Group. Assisted the Director of BioRegional in the development of ground breaking MiniMills, a patented technology able to produce virgin paper pulp from straw with minimal environmental impact
Co-Founder of The Hub, London 2001-2005. Took the idea of a network and shared working space for social enterprises from concept to opening. Since opening in 2005, over 100 Impact Hubs have been set up in the UK and around the world.
Jon Hallé
CEO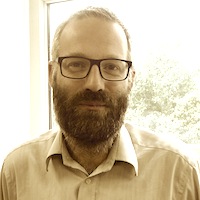 Jon is the other co-founder of Sharenergy and is the executive member of the Board. In this role he has a wide remit from detailed support of individual projects to a nationwide strategic involvement with public, private and third sector bodies. Jon works with both the Operations and the Development team within Sharenergy. He is a previous recipient of a Community Energy Champion Award.
Before Sharenergy Jon had a varied career:
Energy4All 2008-2011. Employed by the UK's leading developer of community owned wind projects to set up and run the Sharenergy project in the rural West Midlands, funded by Advantage West Midlands.
Director, Goldenfuels 2003-2012. Founder of a worker co-operative creating biodiesel from waste oil in Oxfordshire. Provided training courses to over 1000 people and co-wrote the UK's best-selling book on grassroots fuel production. Jon was the recipient of an Onians Award from the Royal Society of Arts and a Level 2 award from Unltd for his work with Goldenfuels.
CTO, Citipages 2000-2003. Chief Technology Officer at major internet startup with £3m funding. Managed UK and overseas programming team creating over 100 websites.
Self-employed IT consultant 1995-2000. Making databases and websites for small and large businesses, charities and environmental organisations including Cambridge Training and Development, Alberon Software, British Heart Foundation, London Community Recycling Network, B&Q and many others.
Staff
Sharenergy has specialist staff in two teams based from its Shrewsbury office:
Operations Team
Our Operations Team provides operational support to over 30 renewable energy societies across the UK.
Joe Bentley
Operations Manager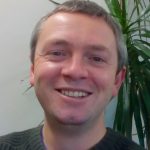 Joe began working with us in 2015 and joined us as a full-time member of staff in 2017. As our member services co-ordinator Joe is very often the first person you'll speak to when calling us – he works to provide services to the 6000+ members of Societies for whom we provide administrative services. Joe also has a strong project management background in renewable energy and energy efficiency and works with Sharenergy on development of new projects.
2015-2017 Self-employed energy consultant working on a range of initiatives including Sharenergy's InnovateUK-funded FARMERS research project.
2011-2015 Dulas Ltd and TGE Group Ltd. Developing new business and acting in technical capacity for 80+ decentralised energy schemes across the UK, including solar PV, biomass and district heating and the management of feasibility, design and procurement activity.
2007-2011 Marches Energy Agency. Project manager for a range of energy efficiency, carbon reduction and renewable energy projects for the community and business sectors, including co-delivery of the Ashden Award winning Project Carbon in 2009 and the bioenergy pilot project RADAR in 2011.
2006-2007 National Trust. Working on conservation projects in the South West, and developing new skills and qualifications including the forestry certifications which led to Joe's deep interest in biomass and renewable heat technology.
2001-2006. A first career in management in the construction trade, during which time Joe was a specialist problem-solver who also managed multiple large trade relationships.
Rachel Williams
Accountant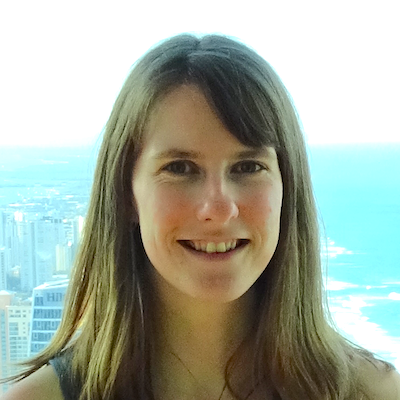 Rachel is a Certified Chartered Accountant. She joined Sharenergy in 2018, working on a wide range of accounting tasks including tax returns, VAT and annual accounts for our Administration Service clients and for Sharenergy itself.
2008-18 Cadwallader and Co LLP – Account Senior. Before joining Sharenergy Rachel worked in an accountancy practice with a wide variety of clients which include sole traders, partnerships, charities and limited companies:
When not crunching numbers Rachel is a keen runner and is membership secretary of her local athletics club where she has been a member since school.
Liz Blundell
Accounts Assistant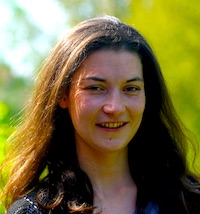 Liz is an AAT qualified Bookkeeper. She joined us in 2015 and provides book-keeping and other core financial support to our Administration Services clients and to Sharenergy.
2005-2012 Liverpool John Moores University – Finance Officer
2004-2005 Liverpool John Moores University – Finance Assistant
2002-2004 Laura Ashley Lt. – Cash Book Assistant
2000-2002 Elliot Group Ltd – Wages Administrator
2006 Qualification as AAT Technician Level 4 at Liverpool Community College.
Andrew Shankland
Administrator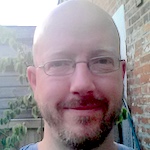 Andrew joined Sharenergy in 2021 as an administrator. He has a background in various support and service roles in Further Education, local authority and community services, and qualifications in accountancy and computing. His previous main roles were:
2017 – 2021 Herefordshire, Ludlow & North Shropshire College – Data Officer
2014 – 2017 County Training – MIS/Reporting Officer
2006 – 2014 Shropshire Council Adult & Community Learning – Finance Officer/MIS Officer
Development Team
Our Development Team works with community energy groups to develop and deliver new projects across the technologies
Dave Green
Development Manager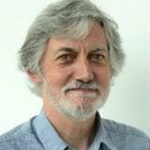 Dave Green is an experienced energy advisor who has worked with numerous community energy schemes. He joined us in 2019 to support the development of new community energy schemes.
Dave leads our Development department across the UK and across the technologies.
Dave's previous roles include:
2010-2019 Self employed energy advisor, assessor and trainer with clients including South Staffordshire Community Energy, the National Trust and the Central England Co-op.
2005-2010 Energy Officer for the award winning Household Energy Service in Bishop's Castle.
Dave was also founder Director of GDAM, a co-operative of energy advisors, a director of Midlands Energy Professionals, a director of Shrewsbury Hydro and a Training Partner with Climate KiC.
Jeremy Thorp
Community Energy Consultant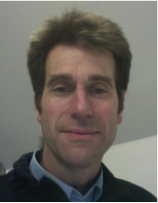 Jeremy joined Sharenergy in 2012 and has worked on numerous solar, hydro and other projects and led our InnovateUK sponsored FARMERS research project. He is a licenced Community Shares Practitioner, accredited to conduct Community Shares Standard Mark assessments, Previous to joining Sharenergy Jeremy worked on:
Robert Owen Renewables. Led on a voluntary community project in Newtown Powys to develop a 100kW hydro generator.
Marches Energy Agency. Worked as an energy advisor offering advice on energy efficiency and micro renewables to small businesses and third sector organisations and developing an online carbon footprinting and tracking website,
Household Energy Service. Worked both in a paid role and a voluntary role for this volunteer based organisation focussing on domestic energy efficiency. This work has involved training volunteers, carrying out home audit visits and writing energy reports.
Prior to this, Jeremy spent several years working in the electricity industry, mainly on computer modelling of the transmission system. His qualifications include a degree in mathematics from Cambridge University, followed by modules in energy sustainability and environmental science through the Open University, and qualifications in domestic energy assessment through the NAEA.
Jeremy's voluntary work was recognised in 2010 when he was awarded "Green Volunteer of the Year" by the WCVA. He is also a keen electric cyclist and built his own energy efficient house. He is on the local area committee of the Co-operative group, and is a councillor in Newtown Town Council.
Noël Lambert
Big Solar Co-op National Coordinator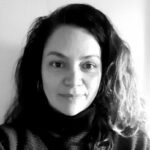 Noël joined Sharenergy in 2019 and is the main point of contact for the Big Solar Co-op network across the UK. She has a background in community building, online systems configuration, digital strategy and technical communication. Noël also coordinates two local sustainability focussed community groups and has a keen interest in food security, renewable energy and gift economy systems. Her previous roles include:
Learning and Community Coordinator, Zengenti, 2016 – 2019
Was the product owner of the knowledge base for enterprise level Content Management System (CMS) software, used by academic and government institutions. Nurtured the Contensis user community through knowledge sharing and the development of an online forum and interactive events.
Online Submissions Consultant & Assistant Production Editor, Policy Press, 2011 – 2016
Freelanced in two roles for not-for-profit publisher in the field of social sciences. Managed the transition of 8 peer reviewed academic journals to the Editorial Manager online submission system (EM). Typeset academic article proof corrections, in line with the Policy Press house style, enabling rapid online publication ahead of print.
Chris Rigby
Solar Projects Lead (Big Solar Co-op)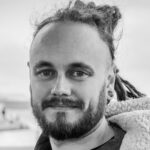 Chris joined us in 2021, and works both on Big Solar Co-op and other solar projects within Sharenergy. He holds a degree in renewable energy and his is background is in solar PV and electrical building services engineering. Chris is also a Councillor in Bournemouth, Christchurch and Poole Council, and has a keen interest in environmental activism, volunteering with Greenpeace as well as more local community groups. His previous roles include:
Projects Manager, ICB Projects 2009 – 2021
Responsible for the design and delivery of all projects including solar PV, green roofs, blue roofs, roof safety.
Research Assistant, Community Energy Plus, 2007
Summer work placement researching existing Cornish renewable energy installations, funding methods, new and emerging technologies. Also working on community outreach, energy efficiency advice and writing articles for newsletters.Student Engineer, Balfour Beatty (Haden Young), 2002 – 2006
An apprenticeship working in various departments across the company (estimating, surveying, work getting) then specialising in both design and contracting.
Fran Hunt
Development Project Officer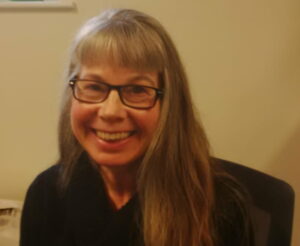 Fran has had a varied career, starting out as an IT programmer, becoming a Systems Development Project Leader, working for the Automobile Association and Canon Systems for around 12 years. She has since held many different roles including Project Manager/Coordinator/Officer, Training Manager/Office Manager at a number of public and charitable organisations including Shropshire Council, Small Woods Association and Marches Energy Agency. She recently managed a successful Contact Relationship Management (CRM) data migration project for Shropshire Wildlife Trust.
Fran has always had an interest in sustainability, and joined Sharenergy in July 2020 as a Development Project Officer.
Karla Ricalde
Community Energy Local Co-ordinator (Birmingham)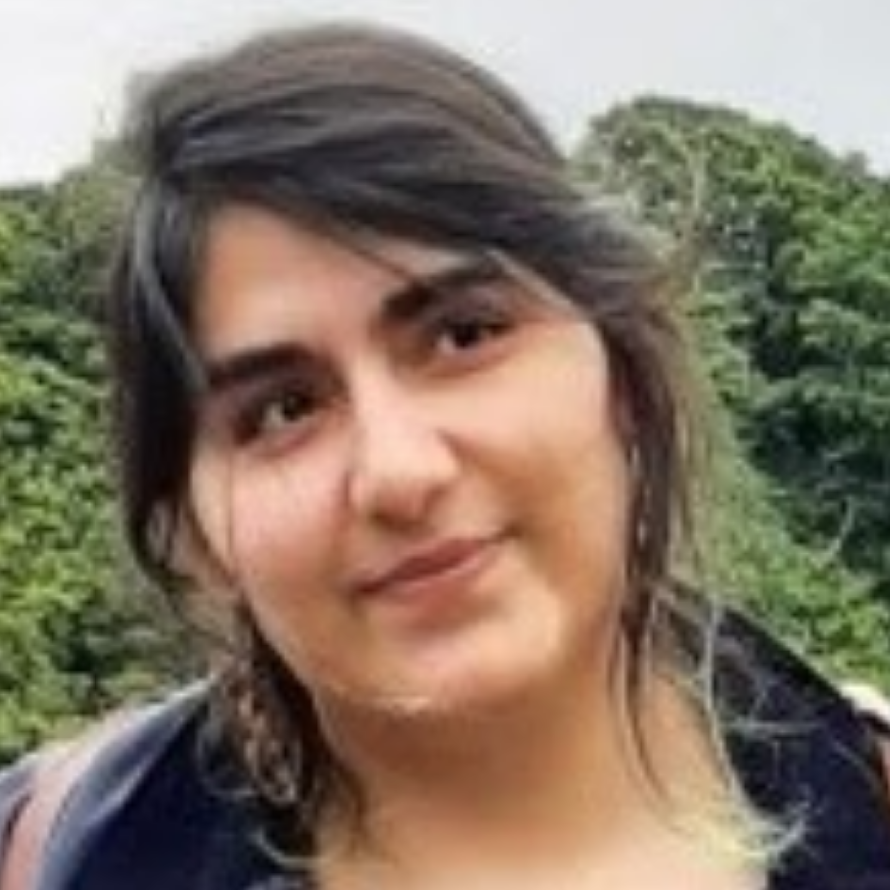 Karla, our first Community Energy Local Coordinator, is part of a joint effort between Big Solar Co-op and Community Energy Birmingham towards reducing carbon emissions across Birmingham. Her work is grounded in principles of energy justice, and to date has mostly focused on energy poverty alleviation, and building multi-stakeholder partnerships towards fair transitions. She brings expertise in developing and managing inclusive community energy projects across Latin America.