Board
Sharenergy is governed by a Board of Directors. All Directors except the staff are volunteers. Staff members of the Board are Eithne George and Jon Halle, joined by :
Adam Kennerley (Chair)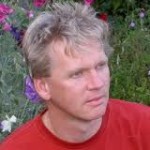 Adam is a social entrepreneur who is currently:
Director at Local United
CEO, Light Foot Enterprises CIC
CEO, Cwm Harry Land Trust
Adam was previously Solutions Advisor at Greenpeace
Stephen Andrews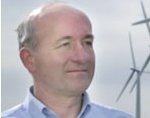 Stephen is an independent consultant and non executive director specialising in strategic, regulatory and commercial advice for companies operating in, or needing to understand, competitive energy markets.  He represents Energy4All on the Sharenergy Board
Stephen has worked for the Central Electricity Generating Board and for Friends of the Earth in its early days, has been involved in wave energy research and development and was managing director of the Fiat TOTEM co-generation business.
Kathy Smyth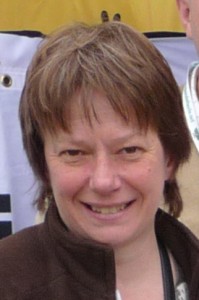 Until 2004 Kathy  was a property litigation and planning solicitor but now works as a volunteer mainly in the area of renewable energy.  Kathy is one of the co-founders of the highly successful Wey Valley Solar Schools Energy Co-operative and one of the core team of Wey Valley Wood Fuel, one of the winners of the Co-operative Community Energy Challenge. She is a member of a total of 6 renewable energy co-operatives. Kathy was a founder Board member of Community Energy England, the trade body for community energy. She was awarded an MBE in the 2017 New Years Honours List for services to the Community Energy Sector.
Staff
Sharenergy has six specialist staff working from its Shrewsbury office:
Eithne George – Administration Service lead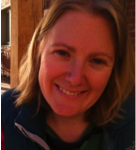 Eithne George is a co-founder of Sharenergy. She leads on our administration and operations service, supporting over 20 established community energy organisations across the UK to run their projects.
Eithne has worked in a number of roles for Sharenergy, being heavily involved in project development before taking over the administrative service in 2015. Her previous jobs include:
Energy4All 2009-2011. Employed by Energy4All, the UK's leading developer of community owned wind projects on the Sharenergy project in the rural West Midlands, funded by Advantage West Midlands. This project lead to the founding of Sharenergy.
Sustainable Construction Coordinator, Cambridge City Council 2006-2009. Developed the Council's leading Code for Sustainable Homes Level 5 Policy for North West Cambridge and led local implementation of the Merton Rule policy (10% renewable energy for new developments) for Cambridge
MiniMills Project Officer, BioRegional Development Group. Assisted the Director of BioRegional in the development of ground breaking MiniMills, a patented technology able to produce virgin paper pulp from straw with minimal environmental impact
Co-Founder of The Hub, London 2001-2005. Took the idea of a shared working space for social enterprises from concept to opening.  Since opening in 2005, a further Hub has opened in London and another 24 in the UK and worldwide.
Kathy Symonds – Accountant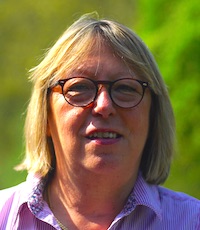 Kathy is a Certified Chartered Accountant. She joined Sharenergy in 2016, working on management and annual accounts for our Administration Service clients and for Sharenergy itself.
Before joining Sharenergy Kathy worked as a senior level financial director and contractor:
2013-14 Britvic Soft Drinks Ltd  – Interim Financial Accountant. As a member of the GB/IE financial integration project team Kathy helped migrate the accounting for 3 key subsidiaries from Dublin to the Britvic Head Office.
2011-2014 Lumesse Ltd – UK Financial Controller. As a member of the senior management team, Kathy held total responsibility for the financial processes of the UK businesses.
2007-2011 Financial Contractor. Kathy worked across 6 varying industries with a varied range of briefs, including budgeting and forecasting, financial analysis, treasury management, foreign exchange exposure and 'nuts and bolts' accounting.
2004-2006 Match Group. Financial Controller – Operations And Performance
2002-2004 Chester Boyd Ltd. Financial Director
1990 -2002 Avenance Plc. Financial Director. Starting in 1990 as FD of a start-up contract catering business, Kathy progressed through a series of business amalgamations to the position of Group FC of a £200m turnover business.
1999. Kathy qualified as an accountant via the Chartered Association of Certified Accountants (FCCA)
Liz Blundell – Bookkeeper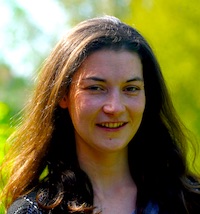 Liz is an AAT qualified Bookkeeper. She joined us in 2015 and provides book-keeping and other core financial support to our Administration Services clients and to Sharenergy.
2005-2012 Liverpool John Moores University – Finance Officer
2004-2005 Liverpool John Moores University – Finance Assistant
2002-2004 Laura Ashley Lt. – Cash Book Assistant
2000-2002 Elliot Group Ltd – Wages Administrator
2006 Qualification as AAT Technician Level 4 at Liverpool Community College
Jon Hallé – Project Development lead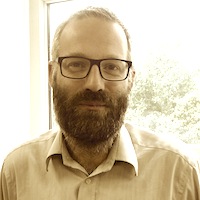 Jon is the other co-founder of Sharenergy. In this role he has a wide remit from detailed support of individual projects to a nationwide strategic involvement with public, private and third sector bodies. He is a previous recipient of a Community Energy Champion Award.
Before working at Sharenergy Jon had a varied career:
Energy4All 2008-2011. Employed by the UK's leading developer of community owned wind projects to set up and run the Sharenergy project in the rural West Midlands, funded by Advantage West Midlands.
Director, Goldenfuels 2003-2012. Founder of a worker co-operative creating biodiesel from waste oil in Oxfordshire. Provided training courses to over 1000 people and co-wrote the UK's best-selling book on grassroots fuel production.  Jon was the recipient of an Onians Award from the Royal Society  of Arts and a Level 2 award from Unltd for his work with Goldenfuels.
CTO, Citipages 2000-2003. Chief Technology Officer at major internet startup with £3m funding. Managed UK and overseas programming team creating over 100 websites.
Self-employed IT consultant 1995-2000. Making databases and websites for small and large businesses, charities and environmental organisations including Cambridge Training and Development, Alberon Software, British Heart Foundation, London Community Recycling Network, B&Q and many others.
Jeremy Thorp – project development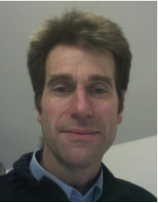 Jeremy is an energy expert with a special interest in hydropower. He joined Sharenergy in 2012 and has worked on numerous solar, hydro and other projects and led our InnovateUk sponsored FARMERS research project. Previous to joining Sharenergy Jeremy worked on:
Robert Owen Renewables. Led on a voluntary community project in Newtown Powys to develop a 100kW hydro generator.
Marches Energy Agency. Worked as an energy advisor offering advice on energy efficiency and micro renewables to small businesses and third sector organisations and developing an online carbon footprinting and tracking website,
Household Energy Service. Worked both in a paid role and a voluntary role for this volunteer based organisation focussing on domestic energy efficiency. This work has involved training volunteers, carrying out home audit visits and writing energy reports.
Cwm Harry. In partnership with the recycling organisation, Jeremy initiated a house to house collection of used cooking oil, and helped Cwm Harry to set up a processing plant to convert this into biodiesel, which is now in use in their vehicles.
Prior to this, Jeremy spent several years working in the electricity industry, mainly on computer modelling of the transmission system. His qualifications include a degree in mathematics from Cambridge University, followed by modules in energy sustainability and environmental science through the Open University, and qualifications in domestic energy assessment through the NAEA.
Jeremy's voluntary work was recognised in 2010 when he was awarded "Green Volunteer of the Year" by the WCVA. He is also a keen electric cyclist and built his own energy efficient house. He is on the local area committee of the Co-operative group, and is a councillor in Newtown Town Council.
Leila Sharland – project development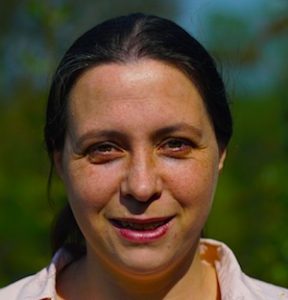 Leila has a background in renewable energy and event management. She joined Sharenergy in 2014 following roles with a number of companies working in the medium wind sector. Her work with Sharenergy has covered everything from small solar to multiple wind turbine installations – and many other projects in between. Previous roles include:
2014 – naet-Co Ltd – Leila is the Founding Director of naet-Co,advising investors on the fundamentals of technology, potential risks, and areas of due diligence and with a particular focus on renewable energy.
2014 – Digital Engineering. Working as their Commercial Manager, Leila represented the wind resource assessment specialists at shows and events, negotiated with customers, as well as identifying business and marketing opportunities.
2011-2014 – Dulas Ltd. Leila was a Sales Manager based in the medium wind department at Dulas which installed 80 farm scale turbines in just under four years. She worked alongside one of the leading planning departments in the UK for renewables and with some of the UKs most experienced renewable energy engineers.
2005-2010 – Clover Events.  Leila became a Leading Partner at this green event company which organised conferences and events for up to 500 people.
Leila graduated with a BSc Environmental Biology from Aberystwyth University and went on to complete a MSc in Environmental Education. She has worked in a number of cooperatives and has been an active campaigner on social and environmental issues in mid Wales.