Board
Sharenergy is governed by a Board of Directors. All Directors except the staff are volunteers:
Adam Kennerley (Chair)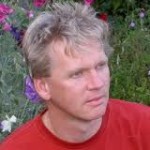 Adam is a social entrepreneur who is currently:
Director at Local United
CEO, Light Foot Enterprises CIC
CEO, Cwm Harry Land Trust
Adam was previously Solutions Advisor at Greenpeace
Stephen Andrews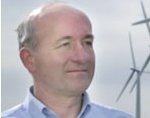 Stephen is an independent consultant and non executive director specialising in strategic, regulatory and commercial advice for companies operating in, or needing to understand, competitive energy markets.  He represents Energy4All on the Sharenergy Board
Stephen has worked for the Central Electricity Generating Board and for Friends of the Earth in its early days, has been involved in wave energy research and development and was managing director of the Fiat TOTEM co-generation business.
Mary Rayner

Mary is currently Development Officer at Co-operatives UK.  Her past roles have included:
Policy & Research Officer at Co-operatives UK
Secondee at The Co-operative Group
Writer / Researcher at Ethical Consumer Research Association
Kathy Smyth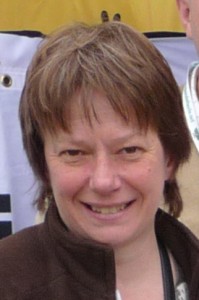 Until 2004 Kathy  was a property litigation and planning solicitor but now works as a volunteer mainly in the area of renewable energy.  Kathy is one of the co-founders of the highly successful Wey Valley Solar Schools Energy Co-operative and one of the core team of Wey Valley Wood Fuel, one of the winners of the Co-operative Community Energy Challenge. She is a member of a total of 6 renewable energy co-operatives and also works with Energy4All.
Staff
Sharenergy has two full-time specialist development staff in its Ludlow office:
Eithne George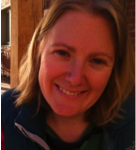 Eithne George is a renewable energy expert, specialising in community owned enterprises.  She has worked closely with a variety of community groups in the West Midlands and across the UK, in developing medium scale wind, solar photovoltaic and anaerobic digestion projects.  This has involved technical feasibility work, project management, financial modelling and assisting groups in creating the correct legal structure for their enterprise.
Energy4All 2009-2011. Employed by Energy4All the UK's leading developer of community owned wind projects on the Sharenergy project in the rural West Midlands, funded by Advantage West Midlands. Founding director of Sharenergy Co-operative.
Sustainable Construction Coordinator, Cambridge City Council 2006-2009. Developed the Council's leading Code for Sustainable Homes Level 5 Policy for North West Cambridge and led local implementation of the Merton Rule policy (10% renewable energy for new developments) for Cambridge
MiniMills Project Officer, BioRegional Development Group. Assisted the Director of BioRegional in the development of ground breaking MiniMills, a patented technology able to produce virgin paper pulp from straw with minimal environmental impact
Co-Founder of The Hub, London 2001-2005. Took the idea of a shared working space for social enterprises from concept to opening.  Since opening in 2005, a further Hub has opened in London and another 24 in the UK and worldwide
Jon Hallé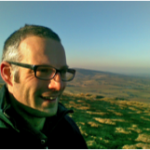 Jon is a founder director and staff member at Sharenergy. In this role he has a wide remit from detailed support of individual projects through details of technical or planning matters to a nationwide strategic involvement with public, private and third sector bodies.
Jon has a wide knowledge of renewable energy and works alongside technical experts across the technologies. His key roles within Sharenergy are in financial modeling, co-operative and share offer creation, site finding, landowner agreements, marketing and outreach
Energy4All 2008-2011. Employed by the UK's leading developer of community owned wind projects to set up and run the Sharenergy project in the rural West Midlands, funded by Advantage West Midlands. Founding director of Sharenergy Co-operative.
Director, Goldenfuels 2003-2012. Founder of a worker co-operative creating biodiesel from waste oil in Oxfordshire. Provided training courses to over 1000 people and wrote the UK's best-selling book on grassroots fuel production.  Jon was the recipient of an Onians Award from the Royal Society  of Arts and a Level 2 award from Unltd for his work with Goldenfuels.
CTO, Citipages 2000-2003. Chief Technology Officer at major internet startup with £3m funding. Managed UK and overseas programming team creating over 100 websites.
Self-employed IT consultant 1995-2000. Making databases and websites for small and large businesses, charities and environmental organisations including  Cambridge Training and Development, Alberon Software, British Heart Foundation, London Community Recycling Network, B&Q and many others.